4G Video&Audio Recording Solution

●Perfect for

law enforcement, security, hotel staff, uber

people to

wear one 4G body worn camera (1296P-32GB/GPS), used Ambarella A7LA50/MT8735. Body-mounted video/ audio recorder for law enforcement with true HD 1080P recording (4 resolution choices). 130° wide angle and 2X/4X/8X/16X/32X/64X digital zoom allow user to get footage clearly and Waterproof IP67 certificated/Prevent breakage/dustproof. Inserted Wifi function, support 802.11b/g protocol/2.4GHZ, built in GPS/bluetooth function, used Android 5.1 system touch screen, support SIM card transfer videos and audios online.
● Each building installs 4-32 cameras (1080PIP), indoor/outdoor IP camera with audio(1080P-SDI/AHD), one monitor control rocker.
● 3G/4G UHF 400-470MHz Walkie Talkies, Long Range Connected, Communicate with Each Other Perfect for Field security, police, hotel staff, uber and So on
● Support GPS/ GLONASS dual modules positioning with higher location accuracy.
● Command center can operate the security people at any time by using 3G/4GWalkie Talkies ,4G mobile radio and see the pictures, videos on monitor center. Check the recording on 4G body worn camera. Connected audio and videos on the devices.
● Support 4-32CH 720P/960P/1080P HD recording IP waterproof security camera, 16-400CH Walkie Talkies , 4G 1080P body worn camera ,no delay.
● Support car camera on the car and MDVR, 2 TB Hard disk recording for cameras, no need format. Plug and play.
● Command center can unified manage and command videos and communications via platform, improving enforcement efficiency.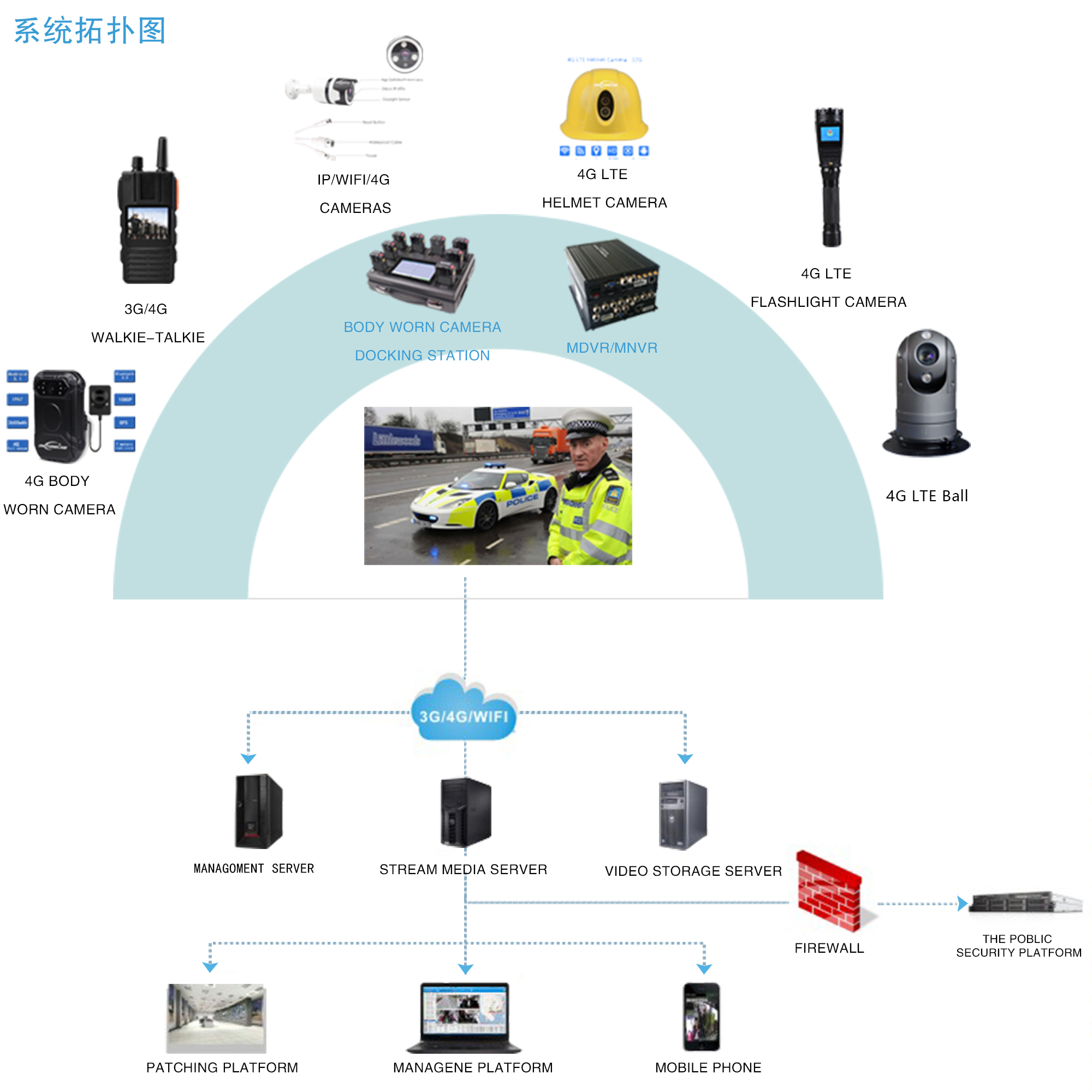 Message
If you have any suggestions or question for us.Please contact us.