Procurement unit: a law enforcement agency in Peru
Purchase time: 2018
Procurement products: OTC-Z7 law enforcement instrument
Follow-up procurement:
Increase the number of supplements year by year in 2019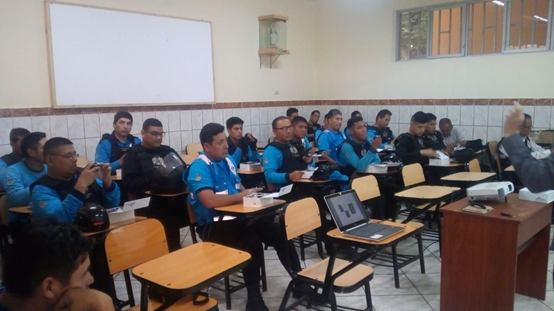 Project Background:
Urban management law enforcement has the characteristics of long law enforcement time and complex law enforcement situations. The law enforcement agency has previously been equipped with law enforcement recorders, but there are problems such as insufficient battery power and frequent machine failures. In addition, the long time for machine return to the factory for maintenance affects work use
solution:
Through in-depth communication of needs with users, the company provides a complete overall solution to effectively solve customers' existing problems and meet users' needs in all aspects. OTC-Z7 makes the new law enforcement recorder more humane and scientific. OTC-Z7 can be said to include many "more"! One is lighter weight: its volume does not exceed 110 cubic centimeters, and its weight does not exceed 110 grams. Such light equipment will not cause a burden on law enforcement personnel at all. At the same time, the OTC-Z7 recorder has super endurance, it can withstand 8 hours of continuous video recording at 1080P 30fps. The second is higher image quality: the 130-degree wide-angle setting can record complete scenes, up to 1296P30 frames during recording, to ensure the quality of the recording. The third is with night vision function: equipped with infrared night vision probe and built-in LED white light, normal color recording can be carried out in the dark in time, and the night vision distance can reach 15 meters. Fourth, it has a positioning function. At the same time, the law enforcement recorder with GPS global positioning function can realize real-time global positioning. Fifth, it is waterproof and drop-proof. It can also be used normally from a height of 2 meters. With IP66 waterproof, heavy rain will not affect the police's law enforcement duties.